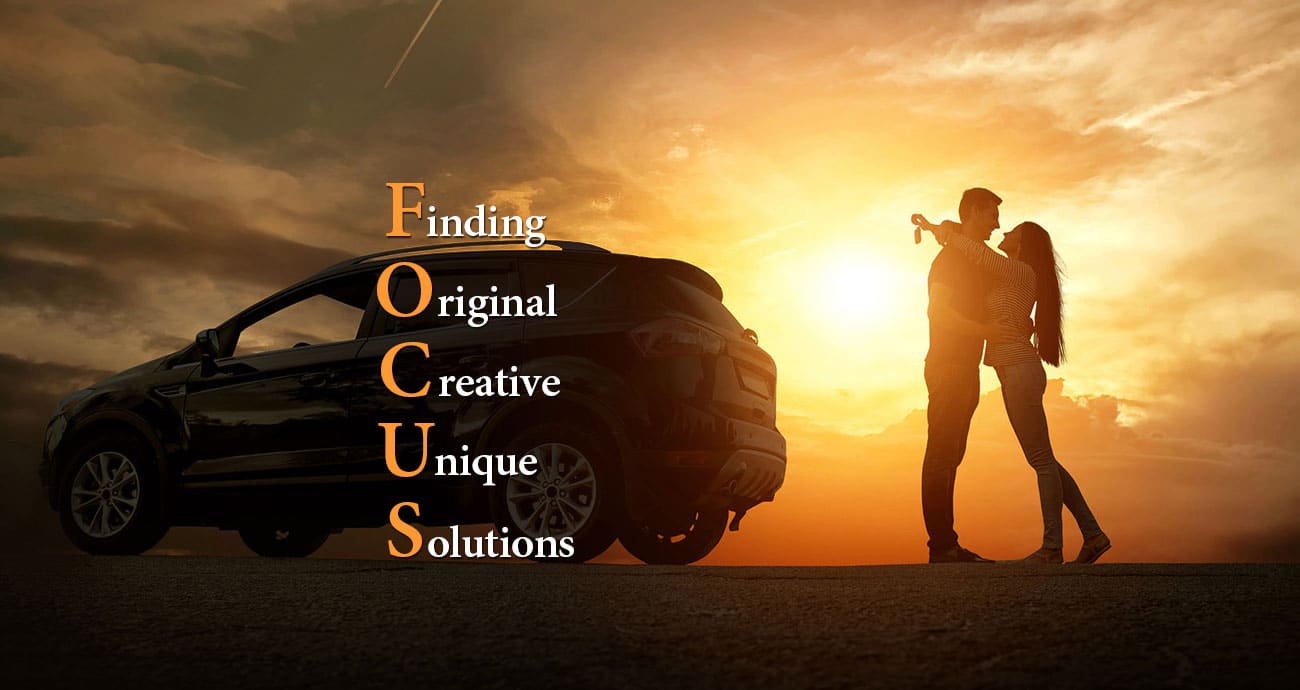 We Focus On You And Your Situation

We understand your circumstances are unique to you and no two bankruptcies are the same. This is why we focus on you and what your needs and goals are.
Then we can structure your loan so it works for you and your budget. We want to make sure you can afford your new car and start to rebuild your credit.
Our intention is to set you up for success and help you get back on a positive financial track.

We are committed to being creative and finding unique solutions to your problems and coming up with a winning formula for getting you the car you need and want.
So what is it you can expect from us?
Perhaps you are wondering what makes us stand out from the crowd… and why would you trust us for your next car? I get it.
I would probably be wondering the same thing if I was in your place.
Here's what you need to know about us before making your decision to use our service for getting your car.
We Look Different
The very first thing you will notice is that we don't look like a car dealership.
We don't have any high pressure sales staff, waiting for you in the parking lot as you get out of your car.

Friendly Office
We operate out of an office building that is warm and inviting. It is a very relaxed atmosphere with great energy.
Everyone in our office loves what they do… and it shows.

Communication
We believe in honest communication, and giving our clients an awesome car buying experience. We won't play games with you or waste your time.
We will always tell you the truth.

We know all the games, strategies and tactics that other dealers will try and use on you, to get you to say yes and buy a car today.
Even though it may not be best for you or what you want. 
We also know how frustrating that can be and how it can drain your energy, mentally and physically.
I'd like to make you a promise.
We will not do any of that "old school high pressure car selling" sales stuff… EVER!
The most important thing to us is to take care of you and keep your best interests at heart, at all times.
I know all of this may sound strange to you, coming from a car dealer.
But, if you remember I told you we are not your typical dealership.
We really do operate totally different from anything you may have experienced in the past.
Here's how I know we are different…
People tell me all the time.
I had one couple tell me, after getting their car from us, this was the best and most positive experience they ever had buying a car.
On their way out the door, the lady stopped, turned her head and with a twinkle in her eye she smiled, and said to me, "Are you sure you guys are a car dealer?"
I replied with a big grin, "Yes we are!"
She came back with a big smile and said, "You sure don't look like it or act like they do!"
All I could say was, "Thank you!" That was the best compliment she could have ever given us.
Here's what other clients have told us…
If you are looking for a simple process to get your next car, then you have come to the right place.
No Stress. No Haggling. No Pressure.

We Care About You And What's Important To You
The truth is…
We are not all about, big overhead, large expensive inventories, high pressure sales or only concerned about making a sale today, so it gets registered on the sales board in the managers office. (By the way, we don't even have a sales manager tracking sales!)
Our approach is all about YOU.
We operate on what makes sense and what's best for our client (not what's best for the dealer). And to us it all comes down to taking care of our clients and treating you with respect and integrity.
I'm not going to stand up on a "soap box" and yell and scream at you about how we have the best… blah… blah… blah… blah…
I'll leave that up to the other dealers.
You can decide for yourself based on what I've shared with you.
If you're still not sure you should give us a try, then please continue to check us out further. You can click on the link below to see what we do and then check out the rest of our site from there.
TAKE YOUR TIME AND BREATHE

Trust your heart (or that "gut feeling" you get) and see what it is telling you.
Does it feel right or a light feeling to contact us?
If you get a yes… then do so.
Remember your heart will never lead you wrong.
If if doesn't feel right (a heavy feeling) to you then it's okay to pass up our service and hope you don't get taken advantage of and end up with a bad car and a bad deal – that you have to live with for the next several years.
Don't let procrastination, hesitation or fear stop you from improving your life and getting the car you need.
Next Step?
You can call us at 720-266-4941 with any questions you may have or send us an email.
We'll get back with you shortly.
Don't Forget: Oh… while I'm thinking about it, be sure and get your copy of our free eBook "How To Get A Car With A Bankruptcy" by filling in your first name and email address in the footer below.

You'll Love This New System